At the heart of Frontier Nursing University is a talented and diverse community of, alumni, faculty, staff, Couriers and preceptors. Spotlight blogs feature members of our FNU community that are focused on the mission of educating nurse-midwives and nurse practitioners to deliver quality health care to underserved and rural populations.
FNU is proud to announce that Dr.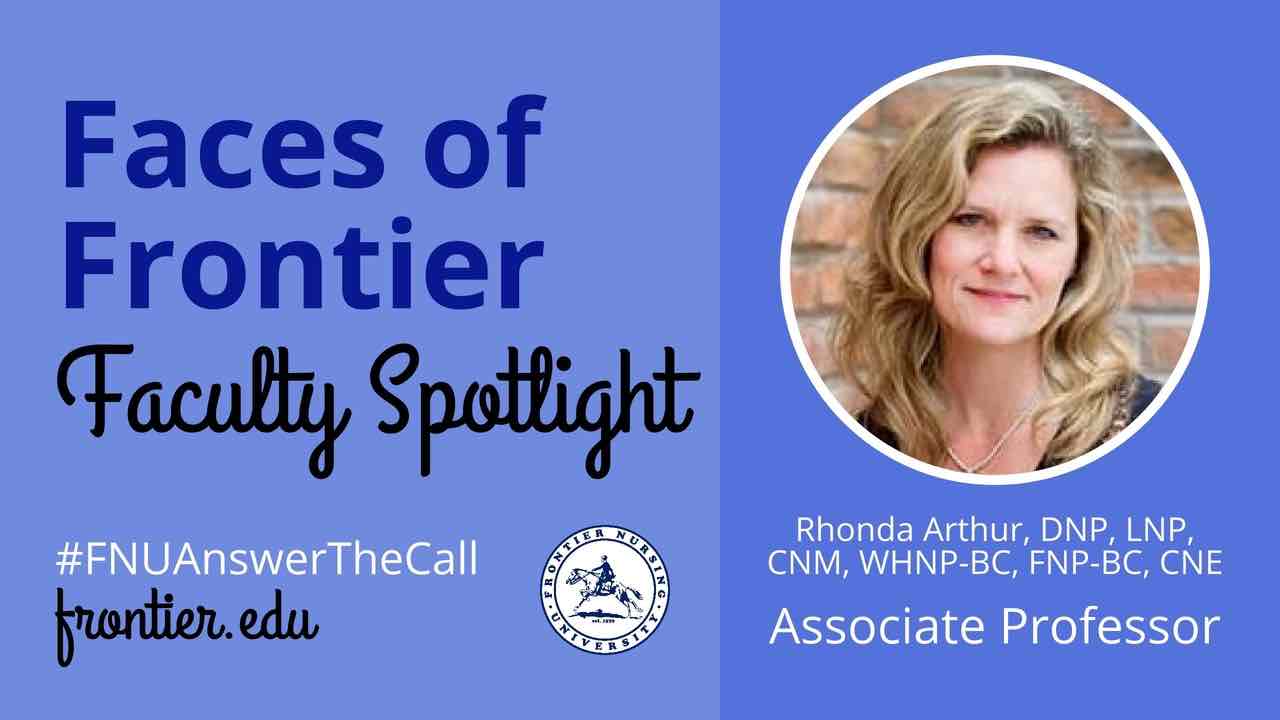 Rhonda Arthur has received the Virginia Council of Nurse Practitioners 2016 Award for Educator of the Year!
Dr. Arthur is an associate professor at Frontier Nursing University who began teaching at the university in 2006. She holds a Doctor of Nursing Practice with a focus of educational leadership from Case Western Reserve University.
She was the FNU program director of family nursing from 2010 to 2015. Not only did she complete her own Certificate in Midwifery and MSN at FNU, she also earned post-master's certificates with specialties as a Family Nurse Practitioner and Women's Health Care Nurse Practitioner at FNU.
Dr. Arthur has presented on positive communication and precepting students at state and national conferences, been involved in research, and even provided volunteer relief in Haiti in 2010 and 2011 in a mobile clinic and field hospital. In addition to teaching, she continues to work clinically in a rural area.
Dr. Arthur is a member of The American College of Nurse-Midwives, The National Organization of Nurse Practitioner Faculties, The American Association of Nurse Practitioners and the Virginia Council of Nurse Practitioners.
She has been featured as one of the Influential Kentucky Nurse Practitioner Professors Who Teach online by nursepractitionerschools.com. Go here to see the article.
Congratulations, Dr. Arthur! Our team at Frontier is proud to have you!