Flexible and 100% Online
FNU's distance education model allows us to reach students in diverse, rural and underserved communities in all 50 states. Our flexible online format allows you to complete coursework in your home community while building a much larger network through FNU. As an FNU student, your community includes classmates, faculty, alumni and supporters across the country.
"Despite our distance education model, there is nothing 'distant' about the FNU community. FNU faculty and staff are committed to being present and providing consistent support throughout our students' educational journey."
- FNU President, Dr. Susan Stone
A Leader in Distance Education Since 1989
Before beginning your coursework, you will meet in Kentucky for an orientation to FNU called Frontier Bound. Here you will build relationships with your classmates, Frontier faculty and staff, and your advisor. These key relationships will help you throughout your program at FNU and well beyond.
You will complete 100% of your didactic coursework online in your home community. We leverage a variety of technology tools to help you stay connected. You are in frequent contact with faculty and fellow students through email, online forums, phone calls and FNU's private communications portal. You also receive guidance and support from your Academic Advisor, Clinical Director and Department Chair.
Upon completion of didactic coursework for the master's or post-graduate certificate programs, you return to Kentucky for a skills-intensive session called Clinical Bound prior to beginning the clinical experience in or near your home community. After completing the clinical practicum under the guidance of your preceptor, you will be prepared to take the required exams for your degree and/or specialty.
Learn more about the FNU student experience.
Student Services and Staying Connected
FNU has a variety of resources and services to help students stay connected as they journey through their education. Our goal is to enhance your educational experience and prepare you to fulfill the mission of Frontier Nursing University.
More than 8,000 Alumni and 2,500 Enrolled Students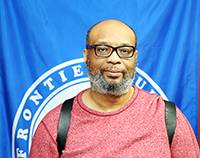 "I chose Frontier because the school is nationally ranked and has strong core values and a long history of success in distance learning."
- Keife Earley, MSN, PMHNP, DNP Student
The Alice Whitman Memorial Library
Whether on campus or off-site, FNU students and faculty always have access to the Alice Whitman Memorial Library, an academic library with a collection of books, journals and audiovisuals. The Library provides access to a large number of online resources including bibliographic and full-text databases, online journals and texts, tutorials and other relevant websites. Learn More