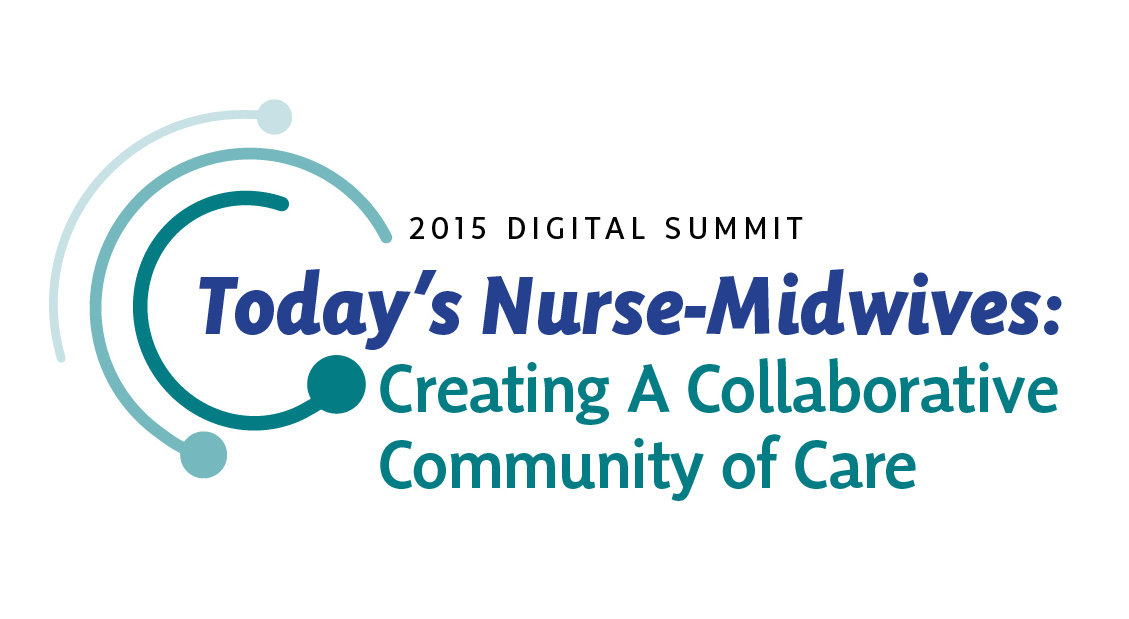 October 4-10, 2015 is National Midwifery Week and one of the ways Frontier is celebrating is by hosting an exciting digital summit dedicated to nurse-midwifery and collaborative care. We hope you'll join us!
The event, Today's Nurse-Midwives: Creating a Collaborative Community of Care, will bring together a number of industry leaders to explore the latest in high quality team health care. With a focus on collaboration, we'll be discussing several topics, including:
Two live-streamed sessions from the American Association of Birth Centers Birth Institute

Building Bridges from Birth Center to Hospital: Transfer and Collaboration
Optimizing Collaboration in the Healthcare Team

Midwifery Policy Issues – Why Change is Needed Now
Making Change Happen with the Consumer as the Center of the Team
You can join the conversation from wherever you are! There will be one to two sessions per day during National Midwifery Week, Oct. 4-10. All sessions are free and easy to join. For our full 2015 Digital Summit schedule, go to Frontier.edu/MidwiferyWeek.
Ranked as the #1 Nurse-Midwifery program in the United States by U.S. News & World Report, FNU is passionate about educating nurse-midwives to serve women and families in all communities, especially rural and underserved areas.
To learn more about FNU and the programs and degrees offered, visit us here.