At the heart of Frontier Nursing University is a talented and diverse community of students, alumni, faculty, staff, Couriers and preceptors. Spotlight blogs feature members of our FNU community that are focused on the mission of educating nurse-midwives and nurse practitioners to deliver quality health care to underserved and rural populations
Frontier Nursing University (FNU) has a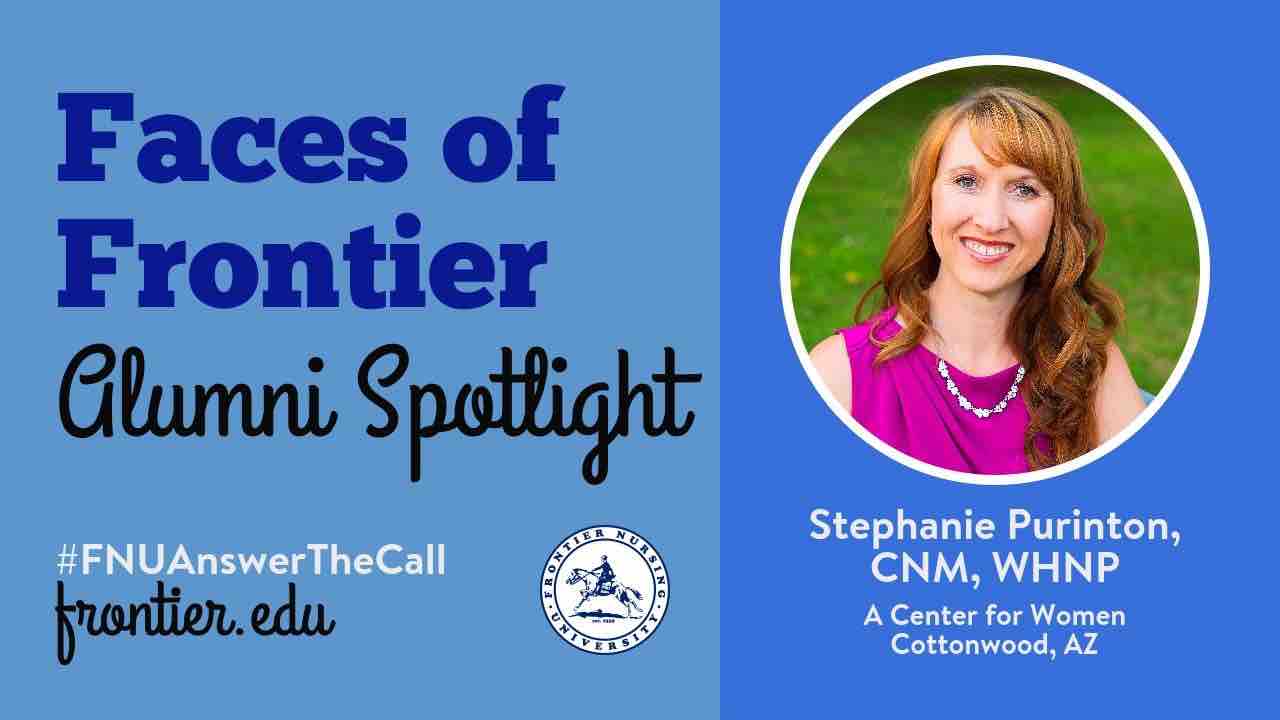 history of graduates that are dedicated to making a difference in the lives of women in their home communities. Stephanie Purinton, CNM, WHNP is one of those alumni. Stephanie is Verde Valley Medical Center's only Certified Nurse Midwife since August of 2009. Located in Cottonwood, Arizona, Stephanie specializes in OB/GYN, women's health, and natural childbirth.
Before deciding to pursue her certification as a nurse-midwife, Stephanie spent 10 years as a labor and delivery nurse. She became a board certified Women's Health Nurse Practitioner in May of 2011 then completed her education at FNU receiving a Master's Degree with certification in nurse-midwifery.
When Stephanie completed her studies, she decided to attend deliveries in the rural community where she and her husband grew up and that is where she remains today. Born and raised in the Verde Valley, Stephanie is dedicated to the community. She lives in Cottonwood with her husband Travis, and two sons, Austin and Alec.
Stephanie is board certified by the American Midwifery Certification Board and is licensed by the Arizona Board of Nursing. She has been an International Board Certified Lactation Consultant since 2003 assisting many families with a rewarding breastfeeding relationship.
Stephanie has a passion to help underserved women and has even travelled to Haiti to assist with the earthquake recovery efforts in March of 2010. She then returned in July to work with Midwives for Haiti to train local women to serve their community as a midwife.
The FNU family is proud to have alumni making a difference like Stephanie!