At the heart of Frontier Nursing University is a talented and diverse community of faculty, students, alumni and preceptors. Spotlight blogs feature members of our FNU community that are focused on the mission of educating nurse-midwives and nurse practitioners to deliver quality health care to underserved and rural populations.
While some may assume the term "distance education" implies a gap between educators and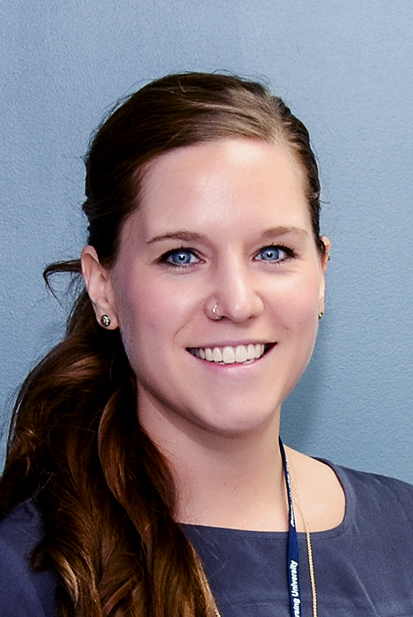 students, FNU student Laura Giles disagrees. Laura was recently interviewed by The Alaska Nurse, which surveyed her distance education experience with FNU.
In the article, "A 21st Century Approach to Nursing Education" by Taylor DiBiasco, B.Ed., Laura explains that she actually feels more connected to her instructors at FNU than in her traditional undergrad degree.
According to Laura, the online aspect of education makes it easier for instructors to check-in on students with an individualized approach via email than that of the traditional classroom format, which has a short amount of allotted time.
FNU has allowed Laura to continue working full-time while pursuing her masters and becoming a certified nurse-midwife.
Her dream to help in women's health began as a teenager after a bad experience with a healthcare provider. According to Laura, the nurse didn't take a second to explain anything about her visit and as a terrified teenager, she decided that if she were ever in that position she would make sure to be more caring.
"I strive to educate and inform the women I care for to make sure they understand exactly what they are going through and what their options are," said Laura.
Laura obtained her Bachelors of Science in Psychology from Portland State University and her Bachelors of Science in Nursing from Oregon Health Science University. She has more than five years of experience as an RN. She is currently a nurse in the ER at Providence Alaska Medical Center pursing an MSN degree at FNU to become a certified nurse-midwife.
To read the full article in The Alaska Nurse, go here and scroll to page 18.