At the heart of Frontier Nursing University is a talented and diverse community of students, alumni, faculty, staff, Couriers and preceptors. Spotlight blogs feature members of our FNU community that are focused on the mission of educating nurse-midwives and nurse practitioners to deliver quality health care to underserved and rural populations

.
We are thrilled to honor not just ONE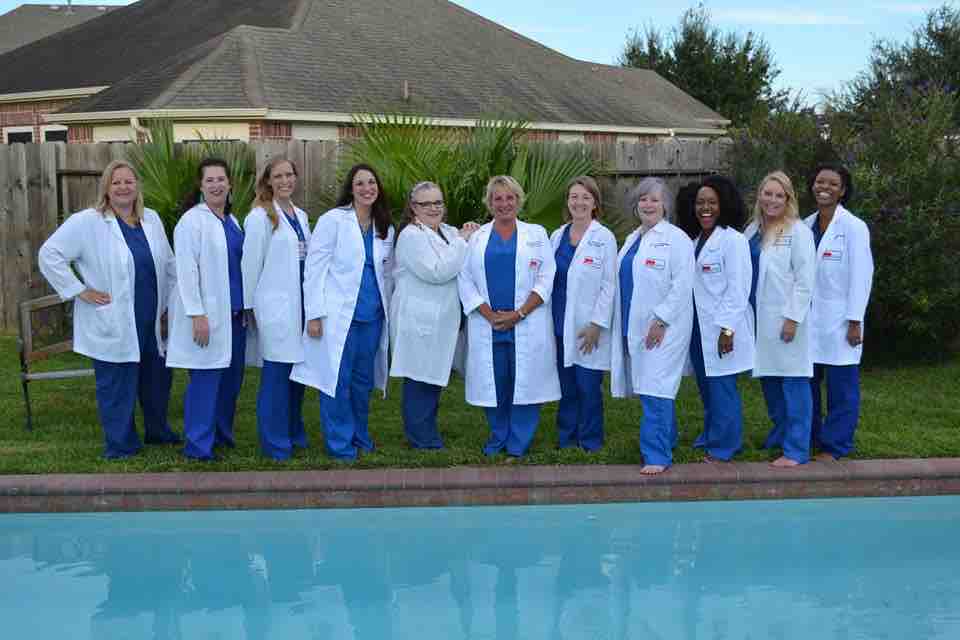 preceptor, but a family of preceptors at the University of Texas Medical Branch in Galveston, TX, as our featured preceptors this term. The UTMB team was nominated by course faculty member and former RCF Diana Jolles, RCF Niessa Meier, Clinical Credentialing Coordinator Jodi Dickey, and numerous students.
For many years, UTMB has provided Frontier midwifery students with an incredible experience studying with part of their interprofessional team. Under the leadership of Frontier 1997 graduate, Dr. Susan Nilsen (CNEP class 12), students study with a team of incredible preceptors.
Students benefit by learning to serve a marginalized population of women and families living in the Houston metro area. Students learn how to function as a midwifery leader within an academic teaching institution, mentoring medical students and residents. Within this setting, midwives function as attending providers, offering the students an opportunity to understand the importance and value of midwives within teaching hospitals.

To highlight the high quality precepting using examples from FNU students:

From Maud van de Wiele, CNEP class 83
"I love Susan Nilsen. She taught me more in 6 weeks than others could have in a lifetime. I am so proud to call her a friend and colleague but most of all mentor and teacher and I will forever be grateful for the experience."

From Carol Bohrer, CNEP class 77
"My primary preceptor in my IP clinical experience is Laureen Knorr. . .Under her tutelage, I have improved my skills exponentially, and my confidence has blossomed."

From Amy Beckmann, CNEP class 88
"Being with Laureen was a God send. When I started this midwifery journey, I did not understand nor appreciate out of hospital birth. . .I never had any intention of working anywhere other than in a hospital setting. . .Laureen made the transition to hospital remarkable for me. I have gotten to care for a large number of natural labor clients here at UTMB. Laureen is not overly aggressive with interventions which is incredible. Laureen made this site, my last stepping stone, doable!"

The UTMB team will receive several Starbucks gift cards as a small token of our appreciation for their wonderful service to FNU students.