Frontier Nursing University (FNU) came in at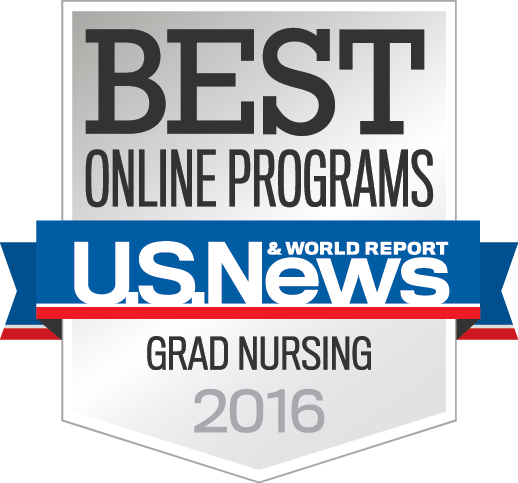 No. 28 in the 2017 U.S. News & World Report ranking of the Best Online Graduate Nursing Programs. U.S. News evaluated nearly 140 graduate online nursing programs using several factors, including peer reputation, student engagement, faculty credentials, student support services and admissions selectivity. This is the second year in a row that FNU has been ranked in the top 30 online graduate nursing programs.
FNU's graduate-level distance education programs prepare registered nurses to be advanced practice nurses and nurse-midwives who provide primary care to women and families with an emphasis on rural and underserved populations. U.S. News ranked both the nurse-midwifery and family nurse practitioner specialty programs among the Top 25 in their respective categories.
"Frontier Nursing University is honored to be recognized as one of the top online graduate nursing programs in the nation," said President Dr. Susan Stone. "With excellent distance learning programs, we can reach more nurses and improve healthcare outcomes for rural and underserved populations."
Degree options at FNU include a master of science in nursing (MSN) and a doctor of nursing practice (DNP), both of which U.S. News also ranked among the top nursing programs. U.S. News & World Report has ranked FNU among the Top 50 Graduate Schools of Nursing since 2011.
FNU is Growing and Improving Access to Health Care
Frontier Nursing University's enrollment over the last decade has grown from 200 to more than 1,600 students. FNU currently admits approximately 800 new students each year and in 2015 graduated 565 nurse-midwives and nurse practitioners.
FNU's more than 100 faculty members are certified as nurse practitioners and/or nurse-midwives and are expert online educators. Students have a strong support system to help ensure success throughout their chosen program, including a dedicated advisor and an IT team.
FNU, the birthplace of nurse-midwifery and family nursing in America, offers a well-established curriculum and competitive tuition. The programs are built on a rich history, tradition and a shared mission of serving women and families.