At the heart of Frontier Nursing University is a talented and diverse community of, alumni, faculty, staff, Couriers and preceptors. Spotlight blogs feature members of our FNU community that are focused on the mission of educating nurse-midwives and nurse practitioners to deliver quality health care to underserved and rural populations.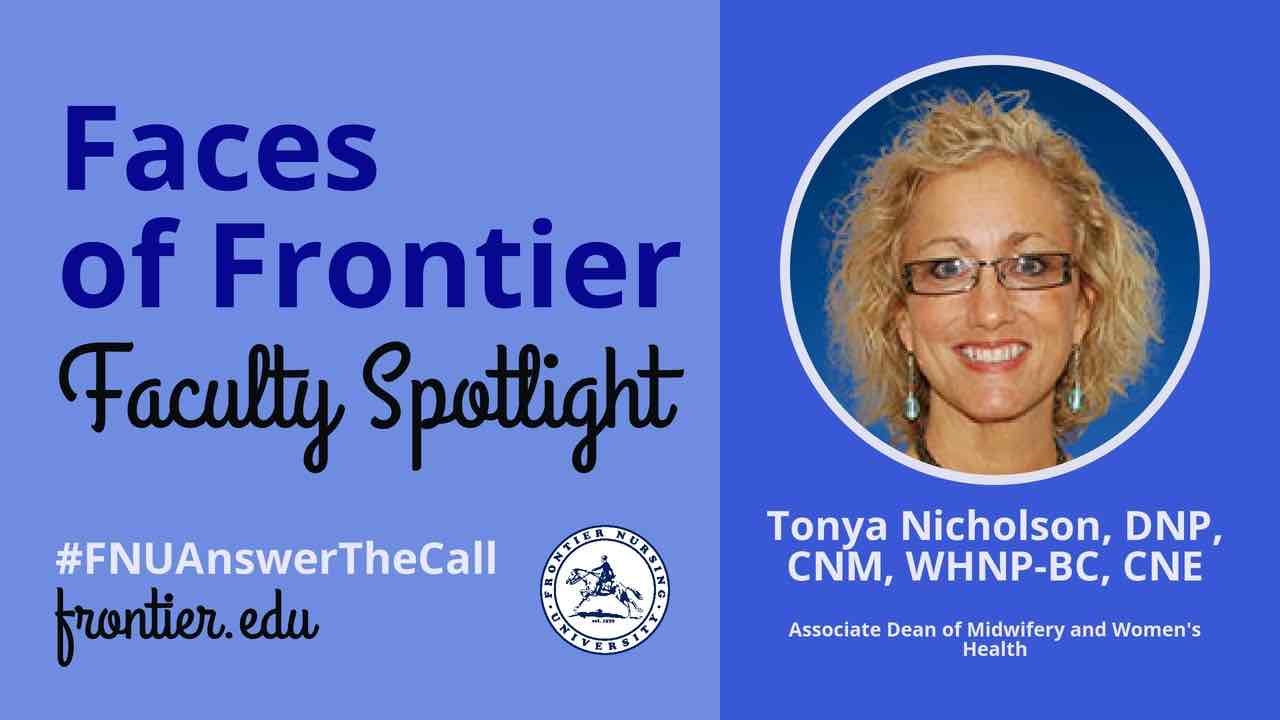 Dr. Tonya Nicholson is the Associate Dean of Midwifery and Women's Health for Frontier Nursing University (FNU). She has a rich history with FNU as a 1999 graduate for midwifery, the first DNP graduate in 2009, and a WHNP graduate in 2011.
Dr. Nicholson served the women of central Florida in full scope practice from 2000-2006 where she directed the midwifery service. In 2006, she joined the FNU faculty, and in 2010, she became the Program Director. Most recently in 2015, she became the Associate Dean.
Although she has a variety of teaching experience, the majority has been focused on the prenatal period and clinical practice. Dr. Nicholson's scholarly interests focus on communication and civility at the individual and institutional levels. She has presented at the regional and national level on the topics of civility, communication, and clinical precepting.
Dr. Nicholson shares her passion of being a part of the pregnancy and birthing experience as a certified nurse-midwife, "It is the best job in the whole wide world… I feel phenomenally blessed every day to get to be a part of families becoming…what a privilege to witness the change in a woman or a family's life."
To find out more about Dr. Nicholson and her work at FNU, see her interview with NursePractitionerSchools.com here. Hear her thoughts on nurse-midwifery in the United States in the video below.