Student-Led Traditions
With roots tracing back to the early 1900s, Frontier Nursing University (FNU) is a school rich in history. The "FNU Traditions" blog series will give the friends and family of FNU a greater understanding of our many traditions, several of which date back to the days of our founder, Mary Breckinridge.
Our last blog in this series told all about our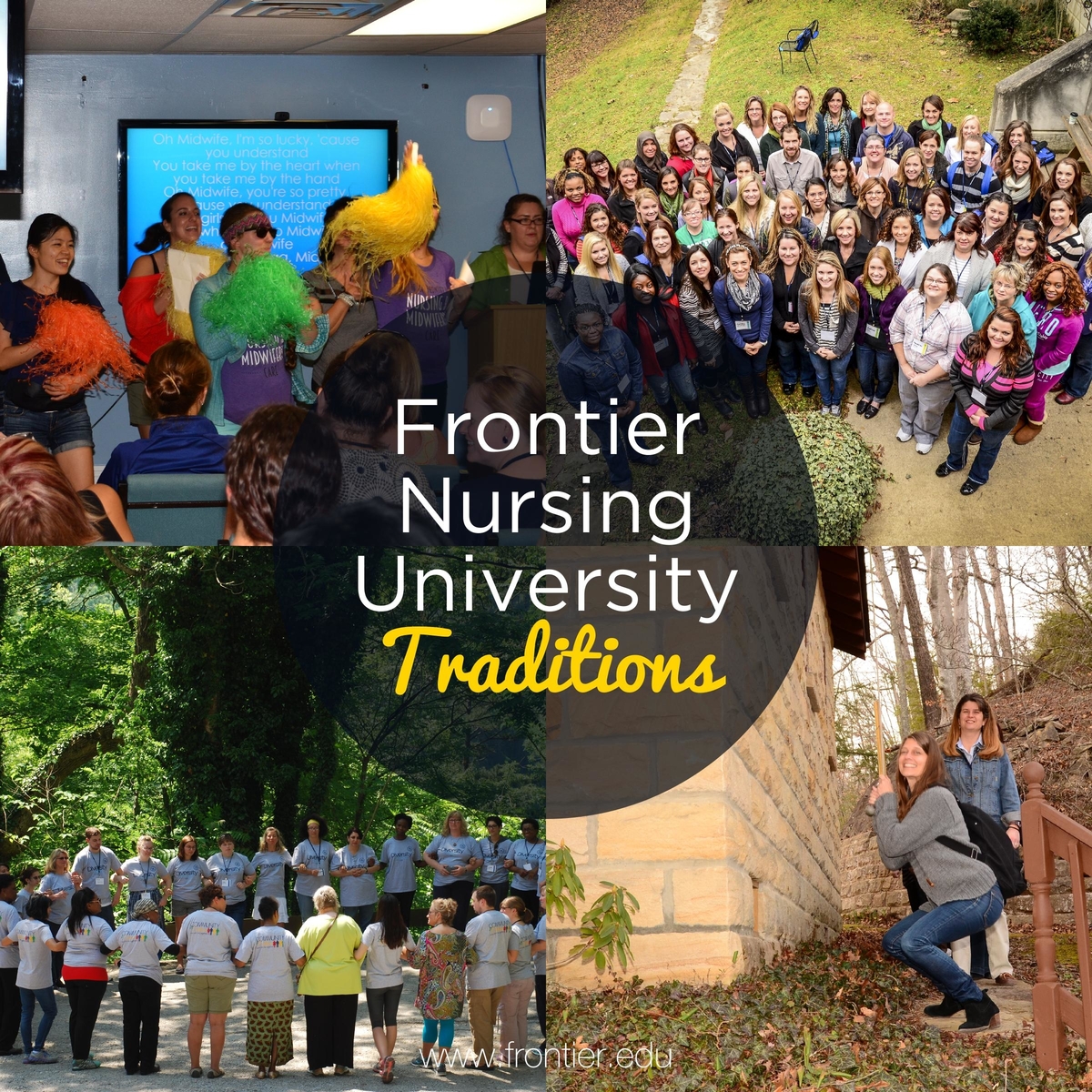 traditions on campus and around the Wendover dinners during Bound sessions, most of which are faculty led. Here are just a few of our traditions that are student-led:
Blessing Ways: "Blessing Ways" began as a Native American tradition, in which a ceremony was held to celebrate a woman's right of passage into motherhood. For years now, FNU students have adapted this into their own version of "Blessing Ways". During Clinical Bound, students are given time to hold a ceremony for one another, "blessing" or honoring each other as they prepare to care for people as nurse-midwives and nurse practitioners. Each group of students can create their own version of Blessing Ways or opt out of it. Some students choose to hold their ceremony in our beautiful historic chapel. Often times, students use a very special ceramic bowl that was specially crafted and donated to FNU by one of our students for the hand washing or "Blessing of the Hands" portion of the blessing way. No matter how students choose to celebrate the ceremony, it has become a staple student-led tradition of Clinical Bound.
Bead Exchange: For years students coming to Clinical Bound would bringbeads to give to their fellow classmates. Students would then make bracelets with one bead from each of their peers. The bracelets would be worn during clinicals and the preceptor would cut the bracelet off the the student has met all clinical goals and objectives.This tradition hasn't happened in a few years, but it's never too late to bring it back!

Giving Back: One of the greatest student-led traditions at Clinical Bound is when students decide to give back to the institution. Many times this comes in the form of adopting a room on campus. Students will paint, decorate, or fix-up things on campus that need improvement. Some examples include donation of DVD players for common rooms, new bedding and lamps for dorm rooms and revitalization of the outdoor areas around a fire pit. These improvements demonstrate the connection and dedication our students have to FNU and are enjoyed by students who come to campus after improvements are made. What great students we have at FNU!
Learn more about FNU traditions in Part 3.
Related Content:
FNU Traditions: Building a Community, Part 1