National Midwifery Week is the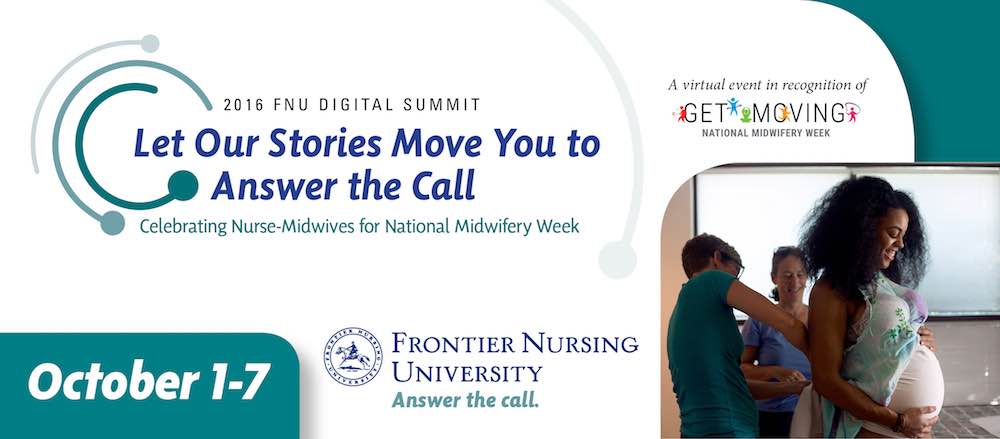 first week of October, and Frontier Nursing University (FNU) is celebrating by hosting a digital summit dedicated to nurse-midwifery. From October 1-7, the "Let Our Stories Move You to Answer the Call" virtual event will explore the experiences and stories of Certified Nurse-Midwives who are passionate leaders committed to better care for women and families. All sessions are free and easy to join at Frontier.edu/MidwiferyWeek.
The FNU Digital Summit will include one to two sessions per day and cover topics such as:
Moving Toward Midwifery: Why Should I Become a Nurse-Midwife?

Get Moving and Give Back Through Precepting

Move Your Community Toward Improved Health: Expanding Your Role with a Psych-Mental Health or Family Nursing Specialty

Free CE Opportunity – Pharmacology Update: What's New in Primary Care for Women
National Midwifery Week was created by the American College of Nurse-Midwives (ACNM) to celebrate and recognize midwives and midwife-led care. ACNM and its more than 7,000 midwife members, physicians and women's health organizations observe National Midwifery Week each year. The 2016 "Get Moving" theme inspired FNU to give a voice to those in the Frontier community who have moving stories to share.
Nurse-midwives, prospective midwives and others can participate in the summit from anywhere and view the full schedule at Frontier.edu/MidwiferyWeek.