Frontier Nursing University (FNU) is excited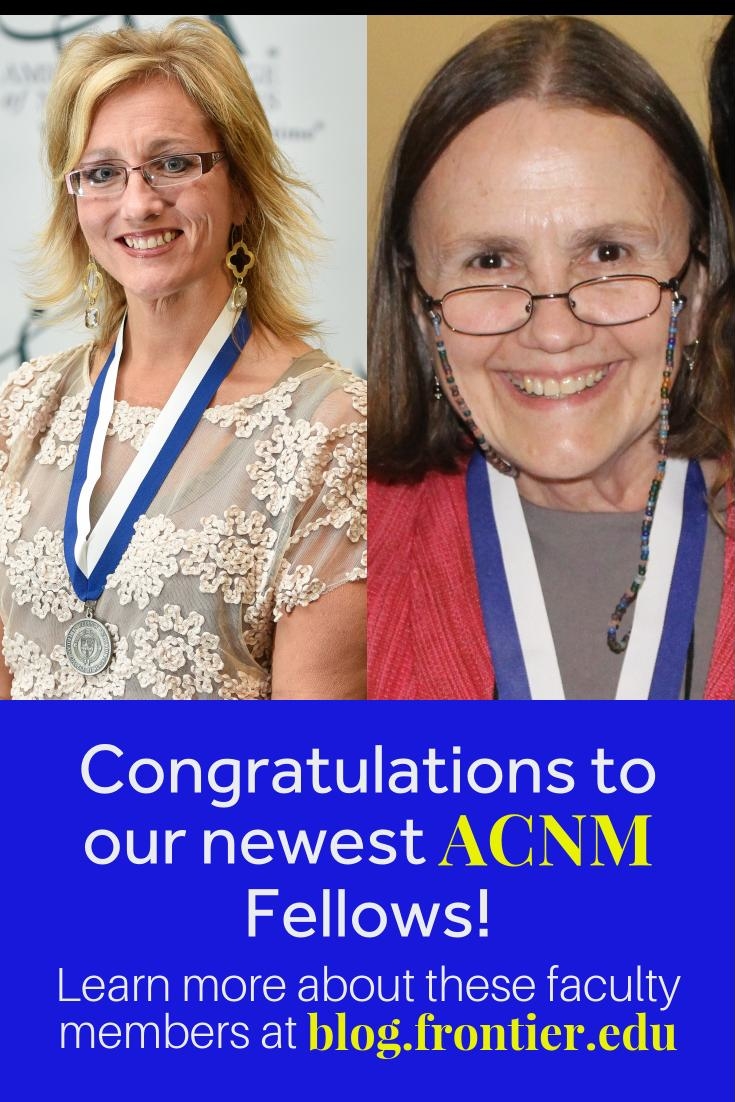 to announce that Dr. Tonya Nicholson, DNP, CNM, WHNP-BC, CNE and Dr. Rebeca Barroso, DNP, CNM, APRN, FACNM were inducted as American College of Nurse-Midwives (ACNM) fellows. Dr. Nicholson is the Associate Dean of Midwifery and Women's Health and Dr. Barroso is an Assistant Professor.
Fellowship in the American College of Nurse-Midwives (FACNM) is an honor bestowed upon midwives whose demonstrated leadership, clinical excellence, outstanding scholarship, and professional achievement have merited special recognition both within and outside of the midwifery profession. FACNM represents the commitment of the ACNM to honor their own. In light of the vast wealth of expertise and collective wisdom represented within the body of Fellows, its mission is to serve the ACNM in a consultative and advisory capacity.
Dr. Nicholson has a rich history with Frontier Nursing University as a 1999 graduate for midwifery, the first DNP graduate in 2009, and a WHNP graduate in 2011. She served the women of central Florida in full scope practice from 2000-2006 where she also directed the midwifery service. In 2006, she joined the Frontier faculty and then became the Program Director of Midwifery and Women's Health in 2010 and the Associate Dean of Midwifery and Women's Health in 2015. She has a variety of teaching experience, but the majority has been focused on the prenatal period and in clinical courses. Dr. Nicholson is very interested in communication and civility at the individual and institutional levels and focuses most of her scholarship in this area. Go here to read a recent blog post spotlighting Dr. Nicholson.
Dr. Barroso is a two-time FNU graduate: she earned a certificate in nurse-midwifery in 1995 and a doctor of nursing practice degree in 2011. Her clinical background includes having worked for 20 years as a direct-entry midwife before undergoing formal nurse-midwifery studies at Frontier Nursing University and concurrently earning a MSN from Case Western Reserve University. As a nursing educator, Dr. Barroso's primary goal is to support students in becoming analytical thinkers, skilled clinicians, and adept ambassadors for our profession. She hopes to challenge students to cautiously consider the essential clinical and professional roles questions and arrive at answers that provide safe, patient-centric, cost-containing care.
Congratulations, Dr. Nicholson and Dr. Barroso!