At the heart of Frontier Nursing University is a talented and diverse community of students, alumni, faculty, staff, Couriers and preceptors. Spotlight blogs feature members of our FNU community that are focused on the mission of educating nurse-midwives and nurse practitioners to deliver quality health care to underserved and rural populations.
When the American Medical Resource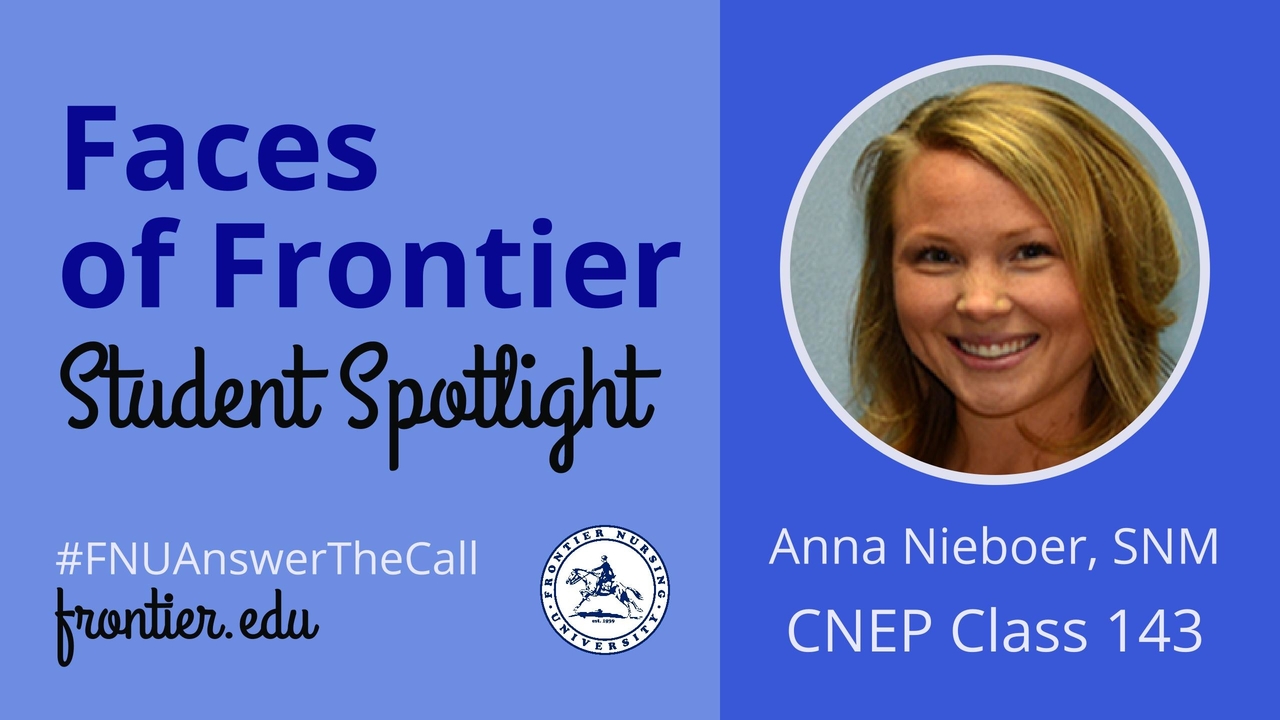 Institute (AMRI) announced they would be offering a $2,000 scholarship to the winner of an essay contest, FNU Student Anna Marie Nieboer took full advantage. Although she didn't ultimately win the contest, Anna beat out hundreds of essays to become one of only five finalists. Our team at Frontier Nursing University (FNU) couldn't be more proud of Anna who is currently enrolled in the Master of Science in Nursing program and plans to become a Certified Nurse-Midwife.
As a hardworking mother, foster parent, and on-call labor and delivery nurse, Anna feels the call to also pursue the study of Nurse-Midwifery. She works to carefully balance her personal and professional life so that she can dedicate the needed time to be successful in her studies.In her essay, Anna explains that her passion for midwifery stems out of a desire to provide holistic care to families long after birth. Her essay explains:
"Delivering babies has always been a deep desire of mine since I first held a newborn baby. I decided I would become an OBGYN in elementary school and then changed my career path to a labor & delivery nurse so I could help deliver babies while also welcoming my own."
Read Anna's full essay here.
Way to go, Anna!