At the heart of Frontier Nursing University is a talented and diverse community of students, alumni, faculty, staff, Couriers and preceptors. Spotlight blogs feature members of our FNU community that are focused on the mission of educating nurse-midwives and nurse practitioners to deliver quality health care to underserved and rural populations

.
We are thrilled to honor Ms. Amber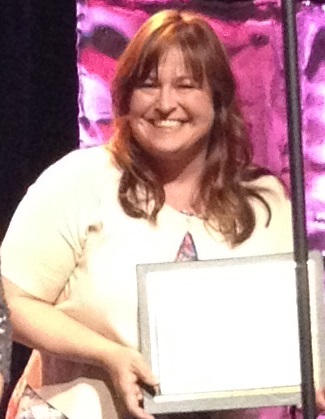 Evans, CNM, of Coatesville, PA, as our featured preceptor this term. Ms. Evans, CNEP Class 55, is a 2009 graduate of Frontier. Ms. Evans was nominated by one of her students, as well as RCF, Ms. Metta Cahill, and Program Director of Midwifery and Women's Health, Dr. Tonya Nicholson.
Ms. Evans was recognized in Denver at ACNM's annual meeting as FNU's midwifery preceptor of the year. Ms. Evans has always been willing to precept FNU students, even those who have had an unsatisfactory experience in a previous clinical site and arrive feeling insecure and lacking confidence.
Ms. Evans has been described as warm, respectful, fair, consistent, and flexible. She is welcoming from the start and remains patient, supportive and encouraging. She has high expectations of students and communicates those clearly. She challenges their medical knowledge with queries such as "What do you want to do here?" and keeps them on their toes in a friendly way, and provides the hands-on clinical opportunities to learn procedural skills.
If the student is not performing as expected, she is also not afraid to address the issue. She alerts the University and the student to the pertinent issues, helps the student identify a plan of remediation and remains open to improved student performance.
We all remember significant mentors in our own lives. There is no doubt that Amber Evans will always be remembered by those who have been fortunate enough to learn under her expert tutelage. Ms. Evans will receive a Starbucks gift card as a small token of our appreciation for her being a great preceptor.