By: Angela Bailey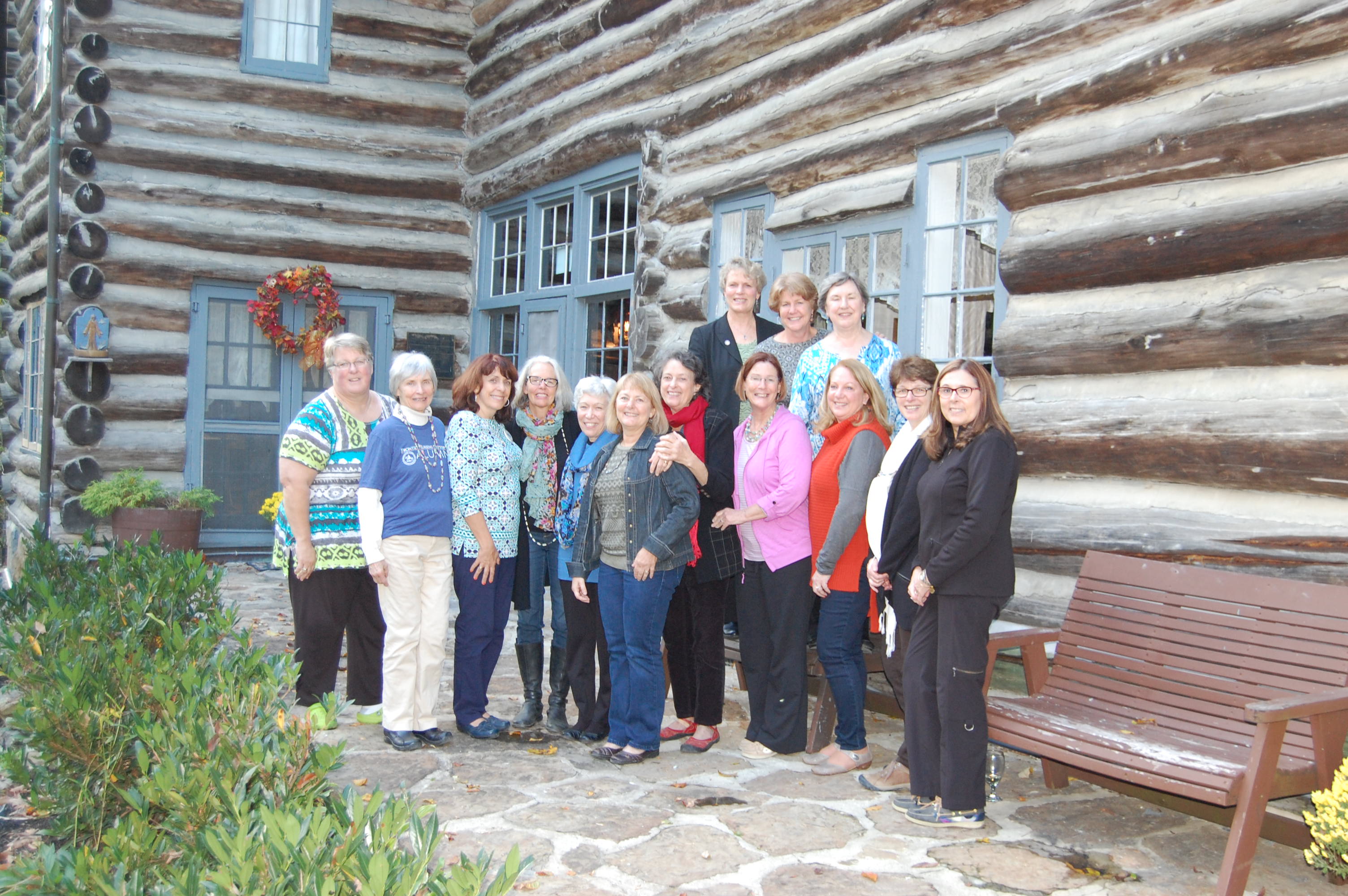 Homecoming is always a special time for all of us at Frontier Nursing University (FNU) as we welcome graduates from near and far who come home to Hyden. However, this year was particularly special as we hosted the pioneers of distance midwifery education, the "Chicken Coop Midwives" of CNEP and members of their faculty. These grads are known as such because they did their clinical skills in a renovated chicken coop in Kitty Ernst's back yard. The ladies spent a weekend full of reminiscing, sharing photos, singing and enjoying the serenity of Wendover.
On Friday October 9th, graduates arrived at Wendover where they were greeted with a very special swag bag full of FNU and Kentucky goodies. Later, they enjoyed dinner together in the Big House where they shared much laughter over stories of their days in the CNEP program. After dinner, the Alumni Awards were presented to Kerri Schuiling for Distinguished Service to Society and to Dr. Joan Slager for Distinguished Service to Alma Mater. The highlight of the evening was a very special circle up with Kitty Ernst after dinner. Each attendee shared, in turn, the impact CNEP has had on their lives and their careers. Many tears of joy were shed as the true impact of the CNEP vision was heard and felt through the stories of each graduate.
Saturday morning the Chicken Coopers awoke to a true country breakfast at the Big House to begin a day packed with activities. The first activity of the day was a virtual circle-up from the Big House living room in celebration of National Nurse Midwifery week. Next, a tour of the Frontier Nursing Service districts and the FNU campus provided a deeper connection for the "Chicken Coopers" to the University's Eastern Kentucky roots. The day was completed with a CE session in pharmacology, dinner and more sharing of memories.
As the weekend came to a close Sunday morning, participants visited the Campus Chapel and gift shop. Prior to leaving Hyden, the group circled-up one last time to reflect on their time together and then rang the bell outside the chapel in honor of their achievements and as a farewell to campus. A trip to Keeneland for an afternoon of races was the perfect end to a wonderful weekend.
To view a video of our graduates at homecoming, go here.