Our faculty and staff at Frontier Nursing University (FNU) have had a great time volunteering over the last few months. Here is a snapshot of some of our recent projects:
Salvation Army Warehouse
Back in December, a team of FNU staff had the opportunity to exercise and spend time together all while doing something for the community! We had a blast sorting and organizing gifts brought in from the Angel Tree and picking out toys for kids that did not get picked off the tree. We couldn't have thought of a better way to celebrate the season of giving!
Wendover Holiday Party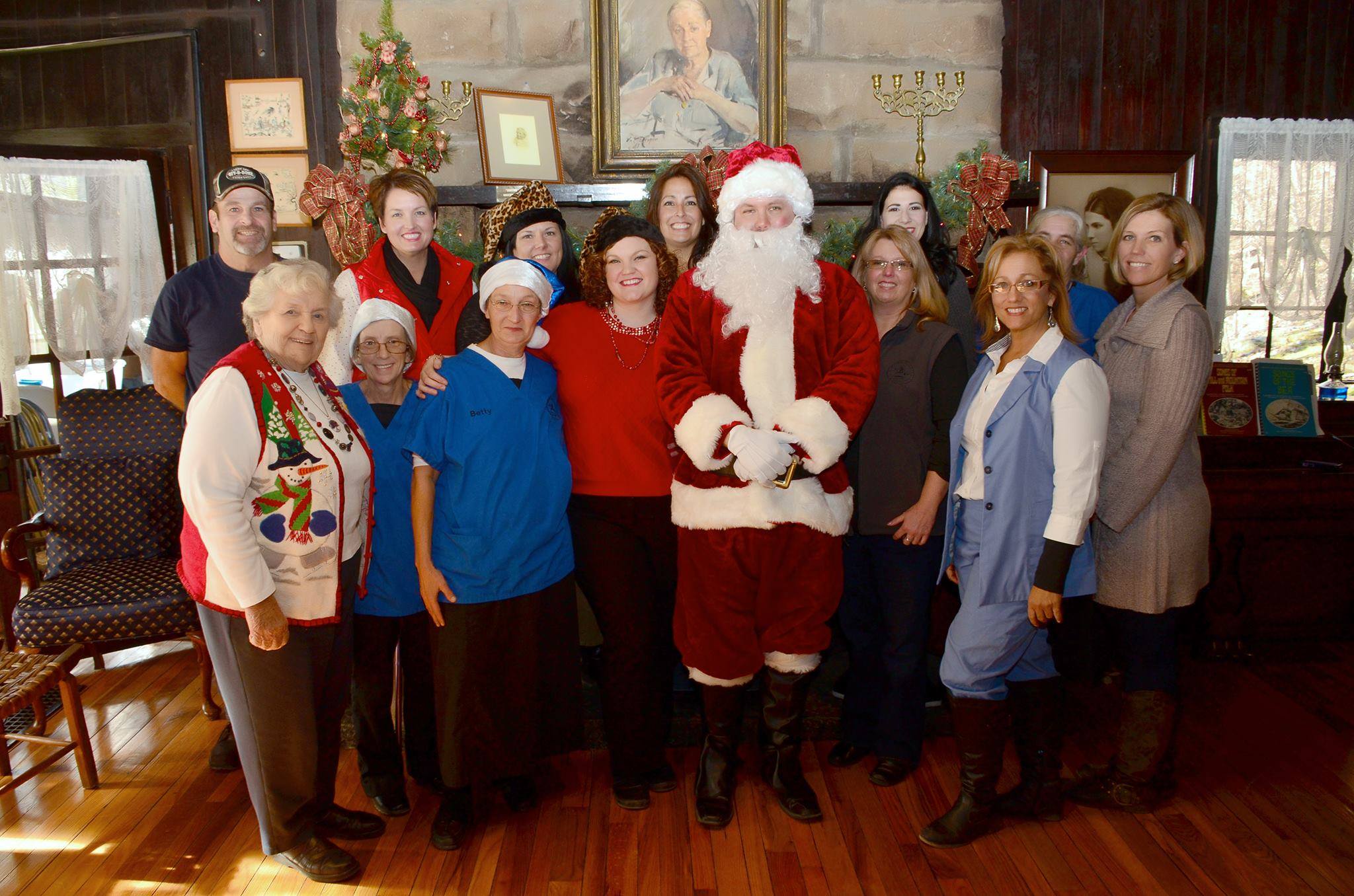 Frontier Nursing University hosted a holiday party at Wendover Bed & Breakfast Inn in December to benefit local families in need in the Leslie County, Ky., area. The event supported families in need with toys, books and warm clothing. FNU staff helped with many activities including food preparation, gift gathering, storytelling, singing and craft stations.
Keeping Lexington Beautiful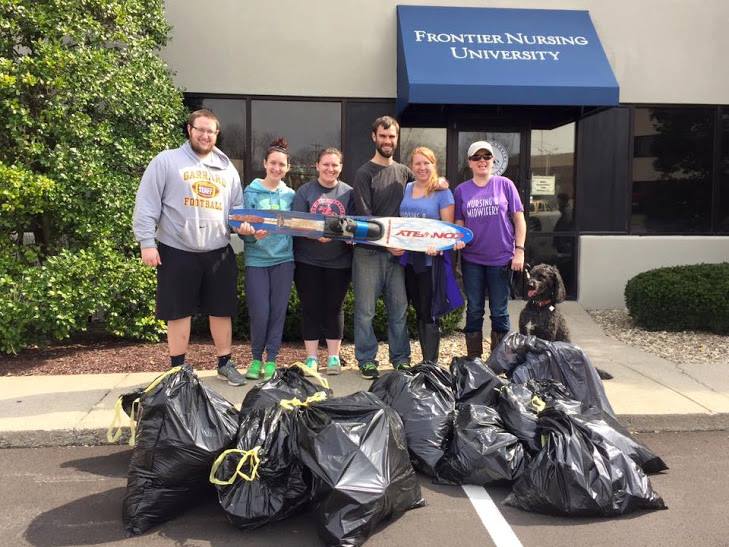 When one of our Credentialing staff members noticed the amount of trash on the road near our administrative offices in Lexington, Ky., she was bothered. Unlike many citizens, she decided instead of staying frustrated she would organize a team to do something about it. Our FNU community was able to bond over a few hours of trash pick up in March, and we are now hoping to make it a monthly activity. We will be partnering with Keep Lexington Beautiful for future months. Check out the organization's website here.
Kentucky Educational Television Telethon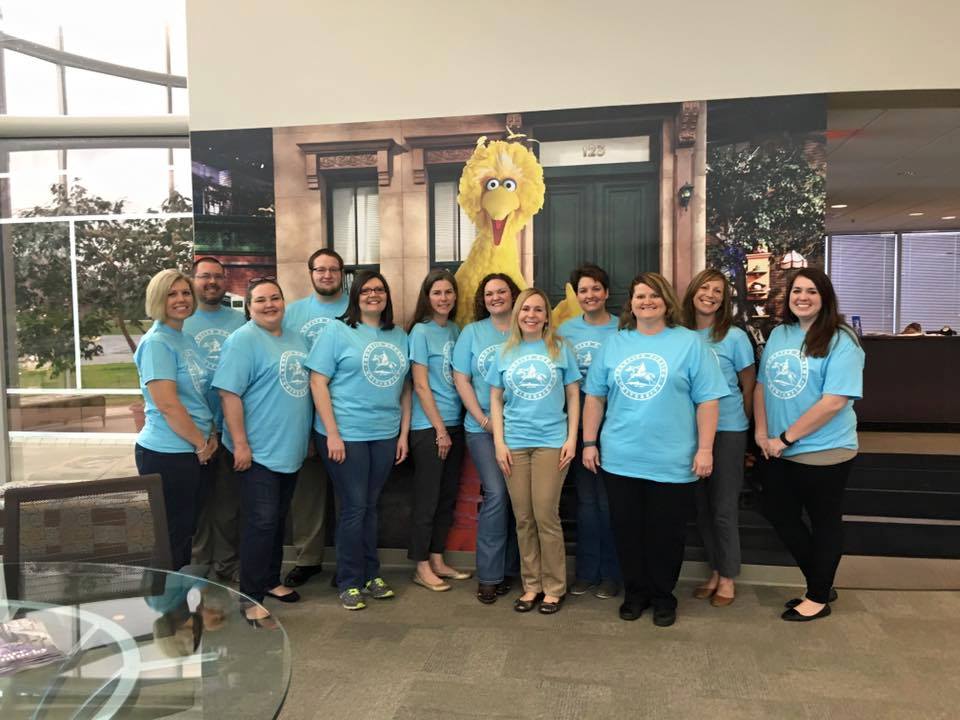 FNU staff also had fun supporting Kentucky Educational Television (KET) this spring by sending a team to volunteer for the KET Telefund Phone Bank. A total of 14 FNU volunteers participated for a fun Sunday afternoon of answering phone calls and recording pledges totaling $18,301 for the six hours of volunteer time. FNU staff appeared live on TV for a portion of the time and Dean of Nursing Dr. Marfell was interviewed for the live show (go here to watch).
See more FNU volunteer photos in our FNU Staff & Faculty Give Back Album on Facebook.
Do you have any other volunteer ideas for our staff? We would love to hear about them in the comments below!