At the heart of Frontier Nursing University is a talented and diverse community of students, alumni, faculty, staff, Couriers and preceptors. Spotlight blogs feature members of our FNU community that are focused on the mission of educating nurse-midwives and nurse practitioners to deliver quality health care to underserved and rural populations.
When Majani Jean-Philippe first heard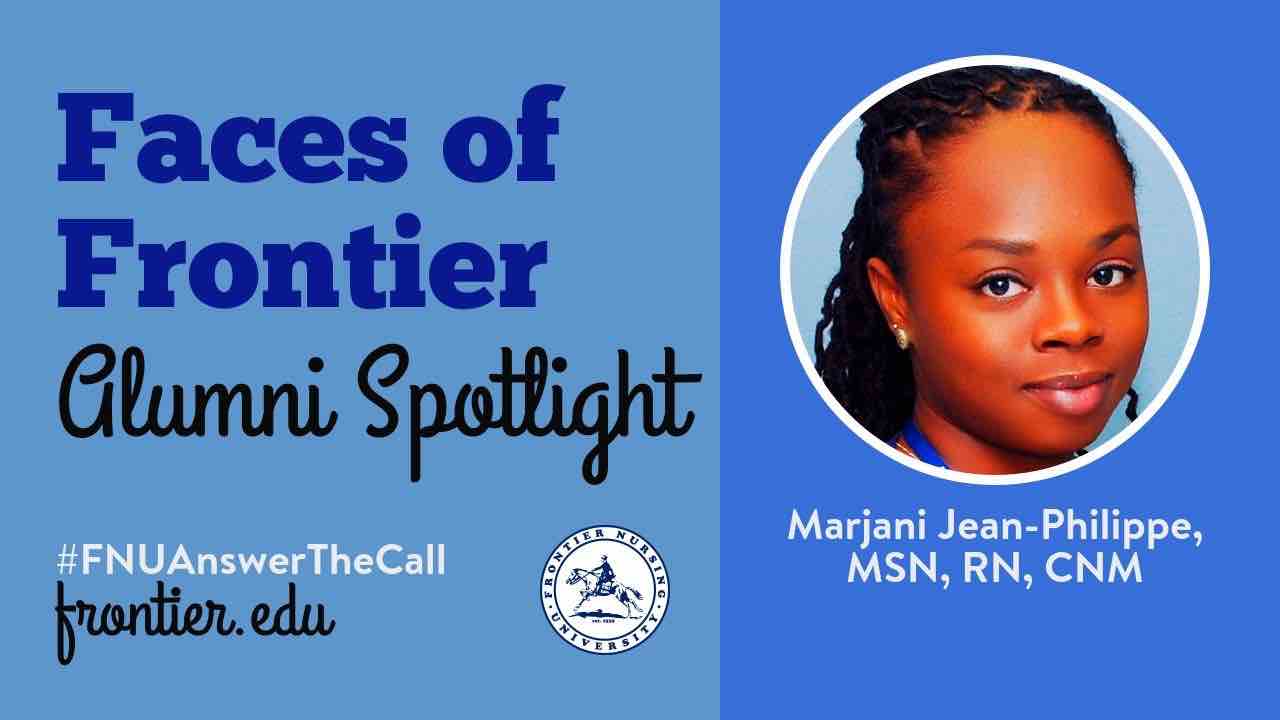 about Frontier Nursing University (FNU) she didn't think much about it. But after birthing her son, Marjani realized her desire to pursue nurse-midwifery and create the same compassionate environment as her nurse-midwife had done for her. FNU quickly became her first choice.
"I really liked the way the program was structured and valued the approach of its community based midwifery program," said Marjani. "I also understood that the work that Mary Breckinridge began was meaningful and I wanted to be a part of continuing her tradition of providing compassionate midwifery care to women, while working to improve maternal and neonatal outcomes."
According to Marjani, another appealing aspect of FNU was its mission to provide care to underserved and rural populations. As the daughter of first-generation Haitian immigrants, the mission deeply resonated with her and ultimately helped make her decision to attend FNU.
Beginning at Frontier with an associate's degree in nursing, Marjani completed the program through the Bridge Entry Option and graduated from Frontier in December of 2015, receiving a master of science in nursing with a concentration in nurse-midwifery.
Although the transition from traditional to distance education was unique, Marjani quickly learned that she was a part of a great community that would support and encourage her every step of the way.
"Most of our learning took place online, yet I always felt very much connected to my professors and peers," said Marjani. "I have formed relationships at Frontier that I will have for the rest of my life."
As an FNU graduate, Marjani now practices as a Certified Nurse-Midwife with Southern Crescent Women's Healthcare in Fayetteville, Georgia. She was previously a labor & delivery nurse in Opelika, Alabama.
"I feel honored and privileged to have been given this opportunity to care for women in a practice that supports and values the midwifery model of care," said Marjani. "I take my title seriously and will work diligently to educate and empower women and preserve normal physiological birth."
Our family at FNU is proud to have alumni like Marjani!